Category Archives: Ty Hudson
Part 2 of our acclaimed Bar Trilogy
Check out the After Hours trailer on the Movie Trailer Page.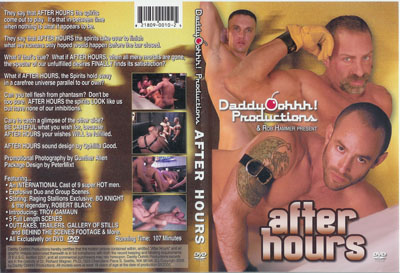 After Hours
Director
Jacob Martin
Starring
Sebastian Jaymz, Johnny Law, Bo Knight, Troy Gamaun, Robert Black, Tyger Hudson, Tony Rico, Slater Reed, Slab Granite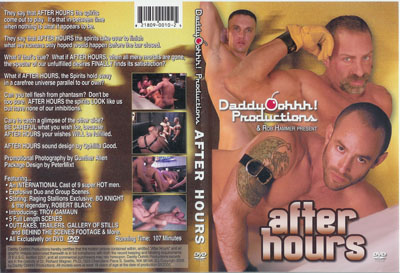 Part 2 of our Bar Trilogy
They say that AFTER HOURS the spirits come out to play. It's that in-between time when nothing is what it appears to be.
They say that AFTER HOURS the spirits take over to finish what we humans only hoped would happen before the bar closed.
What if that's true? What if AFTER HOURS, when all mere mortals are gone, the specter of our unfulfilled desires FINALLY finds its satisfaction?
What if AFTER HOURS, the Spirits hold sway in a carefree universe parallel to our own?
Can you tell flesh from phantasm? Don't be too sure. AFTER HOURS the spirits LOOK like us but have none of our inhibitions.
Care to catch a glimpse of the other side? BE CAREFUL what you wish for, because AFTER HOURS your wishes WILL be fulfilled.
Where to Buy
Queer4U.com