CountryTime, Country Fine
Director
Richard Wagner
Starring
Jeff Baron, Brett Collins, Cody Scott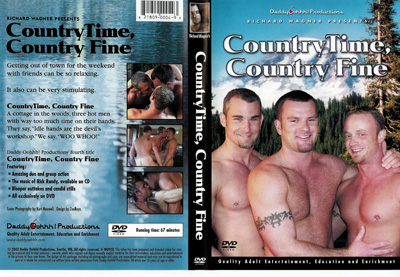 Getting out of town for weekend with friends can be so relaxing. It also can be really stimulating.
A cottage in the woods, three hot men with too much time on their hands. They say, "Idle hands are the devil's workshop." We say, WOO WHOO!
Read interview with Jeff Baron HERE!
Where to Buy
Queer4U.com