Men Hard@Work

Director
Jacob Martin
Starring
Rick Randy, PJ Dixon, Julian Morino, Evan Teed, Trey Anubis, Jude Marshall, Manuel Dante, Conner Larkin, Jordan West, Calvin Seaman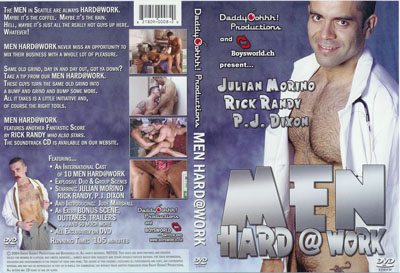 The MEN in Seattle are always HARD@WORK. Maybe it's the coffee. Maybe it's the rain. Hell, maybe it's just all the really hot guys up here. Whatever!
MEN HARD@WORK never miss an opportunity to mix their business with a whole lot of pleasure.
Same old grind, day in and day out, got ya down? Take a tip from our MEN HARD@WORK. These guys turn the same old grind into a bump and grind and bump some more.
Where to Buy
Queer4U.com