Star of Willie Gets A Brand New Thing and X-pressed Desires.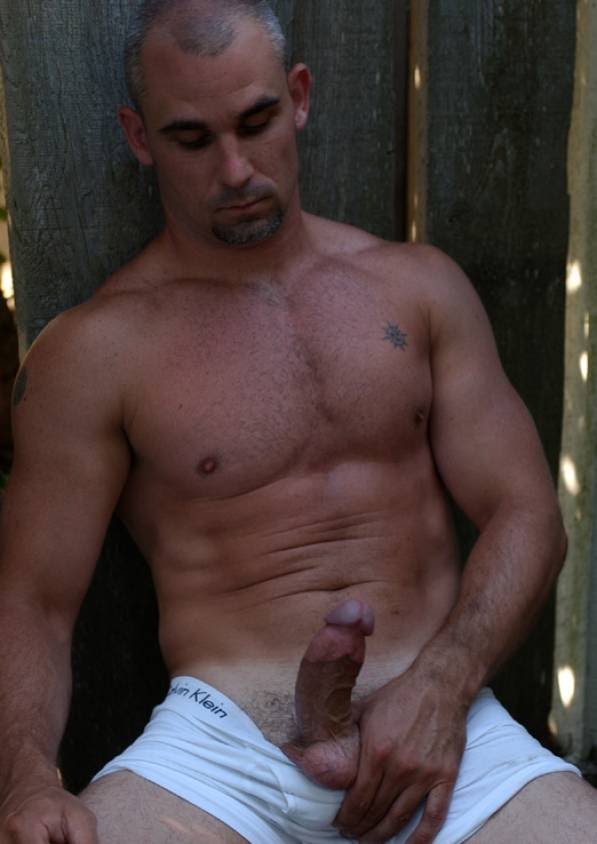 RELEASES:
Bar Back Blues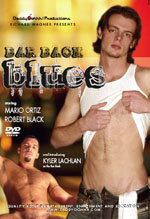 Release Date
September 2006
Director
Riza Niro
Starring
Robert Black, Mario Ortiz, Kyler Lachlan, Yahroe, Marc Lasalle, Alex Vigo
Part 3 of our Bar Trilogy
Pity the lowly Bar Back, he's the lowest man in the bar pecking order. He works hard, but still gets no respect. But in BAR BACK BLUES our young hero earns the admiration he richly deserves.
Where to Buy
Queer4U.com

An Interview with Dr. Dick
GoldiesGayGalaxy.com
August 11, 2006
Today I am going to take a break from my normal Friday Gay Porn Review to provide you with something even better. I had the recent pleasure of interviewing Dr. Dick, aka Dr. Richard Wagner of Daddy Oohhh Productions. So sit back with a cup of coffee in one hand and your cock in the other and learn more about this fascinating man, his most unbelievable past, and his current role in the gay adult scene.
Goldie: Tell me about your background. What were you doing before porn?
Dr. Dick: I came to this work in a most unorthodox fashion. It is certainly not something I ever aspired to do. I was a Catholic priest for 20 years. (I am the only Catholic priest in the world with a doctorate in Clinical Sexology.) I completed my post-graduate work with the publication of my doctoral thesis concerning the sexual attitudes and behaviors of gay Catholic priests in the active ministry in 1981. This was unprecedented research back then (and even now, for that matter). There was a firestorm of international publicity. I was son to be known as "The Gay Priest". Like if I was the only one. Needless to say, this notoriety (some say infamy) effectively ended my priesthood. I fought the Vatican for the next 15 years, from 1981-1996, in an attempt to salvage my ministry, but the deed was done.

My career as a therapist in San Francisco coincided with the advent of HIV/AIDS (1981). Not surprisingly, my practice evolved into working primarily with sick and dying people. In the mid-90′s I founded a nonprofit organization, PARADIGM, Enhancing Life Near Death. It was an outreach for terminally ill, chronically ill, elder and dying people. This was brilliant cutting-edge work. Alas, I couldn't find the funding to continue. This precipitated a rather sudden move to Seattle in 1999.
G: How did you make the transition into the adult market? What attracted you to this job?
DD: I continued to work with sick and dying people here, in Seattle. I started to develop programming for women newly diagnosed with ovarian cancer and men with prostate cancer. I wanted to create videos for people experiencing life threatening and/or disfiguring illnesses to help them deal with reintegrating sex and intimacy post diagnosis. I soon realized that I would need to fund this project on my own. No mainline foundation would touch the issue of sex. Faced with how I might do that, friends prevailed on me to start by making porn. Thus Daddy Oohhh! Productions was born.

What attracted me? The lure of loads of money to fund my great passion attracted me. Unfortunately, the load of money has yet to materialize. Now that I'm actually doing porn, my interest is to create projects that are different in style and tone from what currently rules the marketplace.
G: What is your role within Daddy Oohhh! Productions?
DD: President/CEO: that and a dollar gets me a ride on the bus.
G: What has been your most memorable experience working in the porn industry?
DD: I've met and worked with some marvelously creative people, both in front of and behind the camera. These extraordinary people have helped me make my mark. Without them, there would be no Daddy Oohhh.
G: What makes the content from Daddy Oohhh! Productions unique?
DD: Are you familiar with those innocent, unassuming, joyful, playful, classic films of the early days of porn? The days when the sex was earnest and wild and hot and yet oh so sweet. When the production took a back seat to honest to goodness, unabashed passion. The time before all the polish and gloss; before the cult of hyper-masculinity. Before all the posturing and self-absorption. Before the body stereotyping and humorless, deadpan sex. The days before the cookie cutter, assembly line productions that currently rule the marketplace. I remember those days. I was there! I'm delighted to present my homage to that genuine, albeit brief, time when we celebrated our sexuality with wild abandon and carried on without pretense.

Daddy Oohhh! Productions labors to capture some of the spirit and pathos of that golden era. If you sense that something has gone missing from adult entertainment lately – the romance, allure and seduction – why not check out our stuff. It might just help restore your faith in good old-fashioned smut.
G: Do you have a favorite movie you've shot and if so what makes it so special?
DD: Each of out movies has a certain charm. Of course, I'd say that, they're mine!

No, really, some titles have better production values then others. Some have better performances than others. That being said, if I were to direct someone who wanted to get an idea of the Daddy Oohhh! signature, I'd suggest they check out our most recent title: After Hours and an older title, Willie Gets A Brand New Thing.
G: Are you in a relationship or still looking for Mr. (or Mrs.) Right?
DD: Nope! Single as all-get-out! Isn't that pathetic? All this fine stuff goin' to waste.
G: What types of guys do find sexy?
DD: I'm into trim and fit men. Those who enjoy lots of sensual body contact, massage, wrestling, etc. He's gotta love kissing. I like my sex to be mutual and reciprocal.
G: Boxers, briefs, or boxer/briefs? Or none of the above?
DD: Boxer-briefs
G: What do you have planned for the future?
DD: I hope to make it to dinnertime before I collapse from exhaustion.
G: Thank you for your time, it was great getting to know you better!
Be sure to check out the latest news and find out more about the full line of Daddy Oohhh videos on their official website. To watch them right now, come over to my Pay Per View Porn theater!
Willie Gets A Brand New Thing

(Full review HERE)
Richard Wagner of Daddy Oohhh Productions told me months ago that when he shot his next DVD that he wanted me at his side. The phone call came and he told me that the cast had been chosen for his latest DVD, the cameramen were ready everyone was meeting on the 14th of March. I told him that I'd be there. It meant cutting my trip to California short, but when your friends need you, you're there, right?

I rushed to get my hair cut (it's a bi-monthly thing), and after I walked to Richard's. He wasn't there, so on my way back home, I stopped at my favorite Vietnamese sandwich shop, grabbed a sandwich and was on my way home when I got stopped in the cross walk and just happened to look up and there was a convoy of two cars packed with Richard and his entire cast. They signaled for me to meet them up the street and I hopped in somebody's car and we drove back to Richard's place. That's how my weekend of porn shooting started.

Friday night is the night where we all met each other. Richard had plenty of food on hand and the cocktails just flowed. I had a ball. All the guys were wonderful. The newbies were a little nervous and that's normal. The pro's (either they'd done it before or they were in the business somehow) were confident. Richard was busy talking out the scenes he wanted to see. I suggested this and that and mostly helped Alex, the photographer do his glamour shots with each performer. It was fun and a great way to see what each person was like. And I have to admit that there was something magical that happened to the performers who you could tell really were comfortable in this type of sexually charged atmosphere and the ones who weren't. Guess what? The ones making the most fuss about being photographed turned out to be the shyest on the set. I instantly fell in love with some of the cast like the delightful man with the spiked hair who said that his mother even knew he was here and why. I liked that. I had a nice chat with the Associate Editor from the Seattle Weekly (I thought he was sexy), I adored the photographer. He's just as cute as a button. He started out a little shy with posing the models, but before long it was "yeah, pull out that….". I think the "Leather man"; Mr. Rick Randy is a genius. And I love a man with great piercing. He's on his way to Titan Media you know. Let's see, Nick Stone was there (see my Husband of the month). There was this delightful little bottom that was just burning up to be fucked by someone. You could see it all in his eyes. Jeff from "Willie's Brand New Thing" was there, he and the guy who apparently was going to be in a scene with him. It was hard to talk to either of them because mostly they were all over each other. A Texan was there whom I liked. He had a nice cock and he appeared honest when he said that he almost didn't get on the plane. The cameramen all were great. We talked about the industry and the things that you don't see anymore and what a shame it is. The cameraman from Portland? That little film school one? Child he bought to the set this aloof, sexiness and wood, wood, wood. And he said that he has no interest in being in front of the camera. Child if my buddies over at Raging Stallions saw what I saw, they'd fly to Seattle with a contract and a pen in hand. Okay, so I leave at a respectful hour. Richard said that everyone should be ready for a 9am curtain call at Basic Plumbing. This really great sex club here in town. What did I do? I get home with this great buzz and logged into my favorite site on line where my ad is running. There was this cute Boy (24 years old) on line and I contacted him, he contacted me and before you know it, I was in the shower and knocking on his door. What a slut.

Saturday: I didn't' get home until 7am. I just lay on the bed. I was worn out. I should've worn shades because I pulled into the club on time, but I was looking like something the cat dragged in. Pretty soon we had to unload the equipment, i.e., lights, cameras, monitors, costumes, etc. While one scene was being shot, either the others were sitting around talking or watching the scene. I was close to Richard, whispering in his ear about this or that or setting up a scene or dressing the set. When the cameras rolled, it was live folks! Some scenes took longer than others and I think the expectations of the performers were a little high. From behind the camera I thought that everyone was great. The first scene involved a sling and the "fireman" was great, the Rick Randy was hot and Nick Stone was just wonderful fluffing. After the caterer delivered the food and I ate, this old man was exhausted. The club only let us has it until 3pm, but John and Tom (from Basic Plumbing) were so nice. We packed everything up and I dragged my ass home and took a nap.
Sunday: I got to Richard's house around 9am. He saw me walking down the street and filled me on how things were developing. Some of the cast left, there was a family emergency for another member and everyone had issues or questions. Richard drove, I listened. We got downtown to the hotel and picked the remaining cast up and headed back to Richard's. Everyone was a bit different from the day before. I think some of the cast had expectations that didn't quite come true. Performing in front of God, a full crew and having sex for a video is hard, hard work. I stayed and chatted with the cast while a scene was being filmed upstairs. It was me, "the Priest", "the Leather man", "the Fireman", Nick Stone, the behind the scenes cameraman and the guy whose mother knew where he was. I respected him and I don't know why. He seemed so sincere. Honest and for real. The kind of guy that has nothing hidden and the kind any mother would love. And he gave his all to his scene. I was shocked. I would love to see him in something else. I thought he was great. One scene was shot upstairs which I didn't see actually, but I heard. The next scene was shot in Richard's living room and the intensity was amazing. Everyone was tired, but they gave their all to this final scene. The hair on my arm stood on end as I sat and watched what unfolded in front of my eyes. I chatted with Nick Stone and Richard for a while as we watched the remaining cast do their thing.

What an interesting opportunity. It's really fascinating all of the hard work that goes into the videos that we see or rent at our local video stores. And so much is edited and ends up on the cutting room floor. Could I do it? No. Am I glad I was there, sure. It was fun. So, when the DVD comes out, you know where to get the review. I'll be sure to give you all the dirt at that time.

And on to the Review


Willie Gets A Brand New Thing
Starring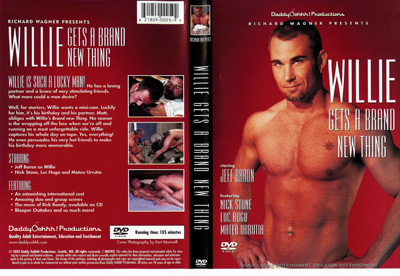 Jeff Barron
Nick Stone
Luc Hugo
Mateo Urrutia
Justin Strife
Gabriel Comet
Simon August

The DVD opens with Jeff Barron lying on a beautiful bed. He's really such a hunk of a man. Is lover Mateo Urrutia approaches in these really great Canadian boxers and gives Jeff a gift. It's a camera. It's funny seeing Jeff this way and seeing him on set of Wagner's latest video. Jeff seems really quiet and I cornered him in the kitchen during the shoot and we had a nice little talk about how it makes him feel to be seen this way and to be seen with his ass all up in the air. It was really difficult to talk to him because he and his new co-star were all over each other and that was cool. Let it not be said that I stood in the way of chemistry. Anyway, Jeff and Mateo are on this really beautiful bed. Rumor has it that the owners of the house where the video was shot went out and bought new linen for the bed. New linen just for the shoot. I hear them. Hell, if you filming in my house, I want my shit to be right too. The two lovers try the camera out. Mateo is a cute, boyish young man with just enough of that youthful baby fat to be sexy. He gets out of his boxers and they kiss. Jeff sets the camera down and they start making out. Cocks get stroked, they kiss some more and the scene is very romantic.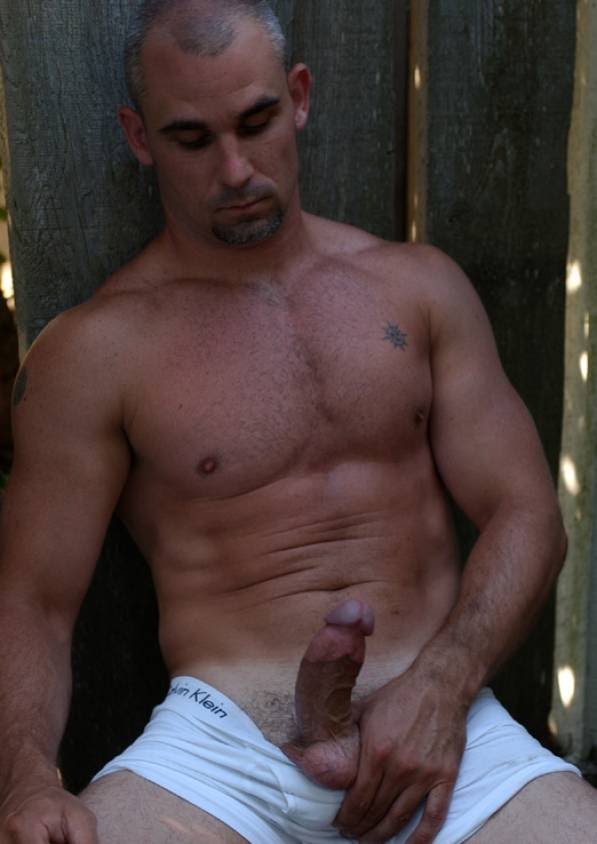 This is a Daddy Oohhh production so you know it's going to be filmed lush and very sensual. Other reviewers have a problem with Wagner and the way he takes his time with the little things like foreplay and sensuality, but I think these things are important. But that's just me. Jeff goes for Mateo's cock and it's a nice cock too. There is this nice shot; shot from Mateo's back, which I thought, was nice. Mateo sucks Jeff who was blessed with a beautiful ass. If I had an ass like that (I've been cursed with this little Diana Ross "touch me in the morning, then just walk away" ass), but if I had back like that, I'd go on the road and tour. No joke. Jeff's ass is fuzzy, not hairy too and that's nice. It lets you know that you're fucking a man. Know what I mean? Got to love that.
The room is great too because of the great paintings on the wall and the paint on the walls. I pay attention to shit like that. Jeff lies on his back and Mateo sucks him. Wagner didn't put make-up on the blemishes and human flaws. I like that. A nice real touch. Mateo at one point, is either sucking Jeff's balls or doing something down in Jeff's valley, but you can't really tell because we're not allowed to see it. And that's a shame. There's nothing, in my book, like a good ball sack lapping. Jeff is on all fours, a condom is produced and Mateo goes for it. There's a little trouble at first so he finger's Jeff's ass a bit. I do that too. With some luck and some pushing, bingo, we get contact. It's nice when Jeff gets on his knees with Mateo behind him. The two of them have great coloring. Back on his back, Mateo is fucking Jeff and Jeff is staring into his face. Hot. Jeff even says, "give it to me" and that was hot. So they were fucking and I sat in front of my DVD player worried about the sheets. Silly me. I really need to get out more. Jeff and Mateo kiss and it's so gentle. A kiss is the best part. I've learned form experience that if the kiss is bad, get your hats, the rest of it is going to be fucked up. So demand that a man is a good kisser, children. Save yourselves the headache. The two stroke some more and Mateo shoots all over the beautiful linen. There is a great shot of Mateo's load on the inside of Jeff's thigh. Beautiful. Jeff strokes, but no cum shot. Hmmmm? They embrace and that's the first scene.

Next we're in a gym. Enter Nick Stone, that little sexual dynamo and Justin Strife, his work out partner, Gabriel
Comet, Simon August and Luc Hugo. Hugo is pretty. All me. He's that type that will have you working sixteen hours a day just so that he'll have everything that he says he need. You know the type. I run from that type these days. Give me an old fashioned, hard working Joe Average. At forty, I don't want to feel that good, know what I mean? But, don't get me wrong, I'd still do that type, but these days I keep some bobbi pins in my hair and pray. So everyone is exercising, pulling this, lifting that and Nick is there to help. He's like the trainer. In walks Jeff Barron and he shows off the camera he got from his lover. It's his birthday, you know. You know what comes next? He tapes the work. Everyone leaves except Justin Strife, Nick and Jeff. Jeff is this thin, retro looking guy with this great stomach with the pretty birthmark on it. Nick stands in front of him and goes for his cock. Suddenly Strife's shirt is off and the banter between the two of them is cute. Some people shy away form "porn monologue", but I like it.

Nick gets on his knees and plants little kisses on Strife. Nice. Meanwhile Jeff is filming. Nick is hard and stroking while he sucks. That's the markings of a great cocksucker. Amateurs take note. Nick is great and he has such a great cock. You should see it in person. And the Strife's cock is pretty impressive too. There's a nice shot of Nick sucking Strife's nipples. Jeff stands and kneels to get the best shot form his hand held camera. You know before long what he's seeing turns him on. Nick and Strife get naked and Jeff's turns in a Director telling the two what to do. At one point he says, "why don't you share that with the birthday boy"? He meant that. Mr. Barron is quite a cocksucker himself, don't let him fool y'all. They both suck Nick and Nick is hard as can be. They switch and Nick takes them both. Nice. Nick gets behind Jeff and plays with his ass. Thank God. Jeff gobbles Nick again while Strife watches. There is a mirror behind them and it's great. I love a mirror, that's why I have two very large ones placed just so in my bedroom. They work. Strife is fumbling around with Jeff's ass, which frustrated me. I was like "slap that ass", but like I said, I need to get out more. Jeff even announces, " get down there and play with my ass". Does he? No. Once again sending children in to do a grown up's job. How I wanted to slap Strife. And knowing the real man behind Jeff Barron, he would want you to slap his ass and pull his hair. He may not admit it, but you have to get up pretty early in the morning to fool an old girl like me. They switch and Nick rims Jeff while Strife sucks Jeff. Look at Stone; he's in his zone. We talked about him and that look on his face when he's in his zone. Jeff is on his back and Strife is jacking. Jeff licks Strife's balls. Nick feed Jeff his cock while Strife is fucking Jeff. They both stand over Jeff and stroke. Strife cums first then Nick cums while cupping his balls. Jeff doesn't cum though. Hmmmm?


Luc Hugo and Gabriel Comet (whose a very handsome Brother, by the way) are in the gym with Simon August. Jeff is there filming in a jock which only accentuates his beautiful ass. August stands and Hugo and Comet suck him off. Comet, Brother that he is, takes charge and starts rimming August. Jeff tells Comet to let us see his big cock. And Comets turns and shows us. I thought that was nice. Sure Comet has a nice cock, but it's his bubble ass that I liked. Where was I when they were passing those out? I'm going to have to take that up with the Lord when I see him. Hugo is uncut and that's always nice to see. He sucks them both. I think he's so sexy. Great shot of the camera showing us what's on Jeff's camera. Nice touch Mr. Director. Jeff starts to stroke as he shoots. Gabe is on his back at one point, August lubes him up and August sits on it. Jeff is right there with his camera. They change condoms and Hugo rides Comet. It's so good to see a Brother on video. I just wish that he would've sliced and diced the girls, but he was totally Coolsville. I'm the same way myself. Great shot of Hugo laying back and stroking. Hugo shoots first and that's it. End of scene.
Next Mateo is seen setting a table. He lights candles and everyone arrives to sing "Happy Birthday" to the birthday boy, Jeff. It's cute.
Nick Stone and Strife are making out on the bed. They kiss and just when you think that Stone is going for the cock Hugo joins them. There's a great shot of Stone being semi-hard in his underwear. Stone pulls out Hugo's cock and starts sucking. Once everyone is naked Jeff arrives with his camera and films it all. The lighting is amazing. Jeff asks could he join them. What they gonna say, "no"? I have a hard time with group scenes on video. My old eyes can't deal with splitting my attention that way. But pay attention to Jeff's head techniques and his ass. Also watch for how Stone just seems to fit no matter where he is. There's a great daisy chain and a beautiful bed. I thought that Jeff and Nick far out performed the two others. And it's funny, but it seemed that Jeff is his most erect when he's in a submissive position. Wonder why? Hugo's sixty-nine with Nick is hot. Before long Nick has a condom on and he fucks Hugo while Strife is stroking. Nick fucks Jeff and they occupy the scene. Jeff shoots for the first time since the beginning of the DVD and it's impressive. I guess it was worth the wait. Nick shoots what looks like a _ cup followed by Strife who shoots all over Jeff's chest. Hugo follows up with his money shot.

At the end Mateo is in bed when Jeff enters the room. Mateo tells him to put the camera down and come to bed. They kiss, say "good night" and Jeff finds his spot in a really loving spoon and it's fade to black.
Nice.
Willie Gets A Brand New Thing
(Full review HERE)
Cast: Jeff Baron, Nick Stone, Mateo Urrutia, Luc Hugo, Justin Strife, Gabriel Comet and Simon August (all actors are nicely identified by clips in the credits, which I appreciate).
Director: Richard Wagner, Ph.D.
Writer: Toby R. Nodtobe (based on a book by Henry David Threw, and yes, you should read the movie's end credits for even more goofy puns)
Production date: ©2002
Length: 97 min. (The cover states 105 min., which is the length of feature plus the length of the behind-the-scenes featurette.)
Extras: An 8-min. behind-the-scenes featurette and a slide show with 27 movie stills.
Audio/visual quality: The visual quality is acceptable, but a little amateurish. There are ongoing issues with camera jitters, soft focus, color shifts, grain. The lighting is always adequate, but sometimes rather harsh and uneven. The camera operators eschew proctocam close-ups, instead providing teasing glimpses from just enough angles to confirm that the anal penetration is authentic. The balance of wide, medium and close-up shots is generally pleasing. The scenes include a bit of footage from Willie's Canon ZR40 digital camcorder. It's lower in quality, but this actually works really well (almost like a special effect) in support of the story. The cumshots are shown from two or three different perspectives in quick succession, which I enjoy. The locations are also reasonably classy, with quirky and interesting art.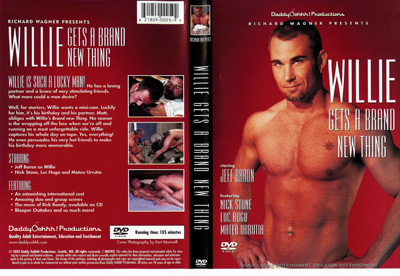 The synthesized score ranges from romantic to rhythmic. It has an atmospheric quality that reminds me of planetarium music. There's some looping, but the soundtrack flows nicely and is above average in quality. The location audio suffers from a bit from background hiss. A few directions to the performers are faintly audible. The volume shifts a little in some places, but the balance between the sex sounds and the music usually seems about right.
Disc problems: I wish the titles weren't split two-thirds of the way through the movie. The viewer can't skip or scan across the "sticky spot"—an inconvenience which makes the DVD authoring seem a bit sloppy.
First impression: Willie's brand new thing is a fine thing indeed!
Scene highlights: All Jeff Baron ("Willie") wants for his birthday is a mini-cam. Fortunately, his lover Mateo Urrutia ("Matt") and other close friends know just how to nurture him for a truly memorable day.
Mateo awakens Jeff with a kiss and a prettily wrapped present. Jeff is eager to test his birthday toy, and he encourages Mateo to do a little performance for the new camera. Mateo shyly smiles as he strips out of his tank and sexy boxer briefs (which are patterned like the Canadian flag). A few more kisses persuade Jeff that he needs to set the camera down. They alternate blowjobs, and Mateo also appears to rim Jeff before giving him anal love in doggy and missionary. The pacing is gentle, and the angles aren't terribly explicit, but Jeff's sustained, appreciative eye contact keeps the chemistry at a nice simmer. Mateo removes the condom and spurts a photogenic load (against a blue backdrop) onto Jeff's balls. Jeff doesn't achieve an orgasm himself. These two guys make a very convincing couple, however, so this pairing has a lot of allure.
Mmmm…the weight room. I can almost smell it. The establishing shot briefly lingers on the beefcake photos on the wall. I love watching men pump iron, and it's fun to check out these guys' form. The trainer, Nick Stone, does curl/press combos—my most favorite exercise for biceps and deltoids. Oops, sorry…I was getting a little distracted there. You want to know about the sex, yes? It's very good. Nick starts with a friendly little ab massage for Justin Strife, a weight room newbie who's learning tricep pull-downs. The undressing is shown (which I really like). The blowjobs are done in every possible permutation and are interspersed with kissing, nipple play and mutual masturbation. Nick gleefully grips the bar and performs mini-pull-ups to fuck Jeff's mouth. The ass play evolves from fingers to tongues to penises. Jeff reaches back and grabs Nick's hip to pull his cock in. Justin also gladly accepts a turn at Jeff's butt. Both men spurt onto Jeff's well-toned torso. Like every scene on this disc, this one has light yet good energy; no one's ever idle for long.
Returning from a run, Gabriel Comet, Luc Hugo and Simon August dive into the fun part of their workout. There's oral affection aplenty for all involved. Simon flashes a huge grin at Jeff's camera while receiving a rimjob from Gabriel and blowjob from Luc. Luc pulls his black jockstrap to the side so Gabriel can swallow the full length of his dick. For the anal, Gabriel dons a cheerful yellow condom, and Simon straddles him cowboy-style. Luc then welcomes Gabriel's cock in two positions and shoots a wild little load in several directions. Luc is the only one to climax, so this scene feels a bit weaker than the one before it. Yet it's still engaging enough to hold my attention. It helps to see Jeff circulating with his camera and stroking in enjoyment. Also, Gabriel is black, which adds a pleasing interracial aesthetic.
Mateo throws a nice little surprise party for Jeff and his friends. Gabriel, Luc, Simon, Justin and Nick gather round the cake to sing "Happy Birthday." The guys exchange affectionate hugs—I don't know if that's common in gay porn, but it's a rarity in the hetero porn that I've seen. After I watched it once, I went back and watched it again. Nick and Justin sneak off to Jeff's bed, where Luc catches them kissing and undressing. Of course Jeff finds them, too, and pretty soon we have one big happy heap of erect cocks. The scene lasts a half-hour, so I won't give a blow-by-blow. I find it sexier than most orgies I've watched, though. There's excellent balance in the activity among the participants—lots of trading around, but nothing too rushed or chaotic. Nick appears to have no trouble taking Jeff's penis down his throat. The anal givers are Nick and Justin, and the receivers are Jeff and Luc. The birthday boy Jeff, who's been saving it up all day, orgasms first. Everyone else soon follows. The movie wraps up with some sweet cuddling between Mateo and Jeff.
Screenshots: At this writing, stills from Willie Gets a Brand New Thing are available at the Daddy Oohhh! website.
Thumbs up: The DVD notes explain, "Daddy Oohhh! is replacing what has gone missing from adult entertainment: the romantic, alluring and seductive aspects of sex. All our products are being produced to appeal to a vast, underserved consumer group—women. While there is an explosion of sexually explicit material available these days, very little is tailored to female tastes. Our remedy…put the playfulness back into sex play, and do so with wit, style and humor. We assume this ethic will resonate well with all sex positive people regardless of gender."
If I'm at all representative of Daddy Oohhh!'s target audience, I must say they are well on their way to fulfilling their mission statement. My primary feelings while watching this movie are delight, amusement and arousal. I especially like the way that Jeff issues gentle commands and encouragement from behind his mini-cam. He's a great model of sexual self-awareness and confidence. His interaction with his friends also adds a clever "gonzo within a feature" twist to this lightly-plotted movie.
Incidentally, the cover photo makes Jeff's hair appear dark brown. Actually, his coloring is more-salt-than-pepper. Very sexy. I adore guys who are going silver yet still have youthful faces and hard bods. The entire cast is good-looking, in fact. Without exception, the performers' faces are handsome, and their physiques are fit (not overblown).
Thumbs down: The behind-the-scenes featurette (inaccurately labeled as "bloopers") includes the director's reassurance to the performers that he doesn't expect everyone to ejaculate in every scene. I have mixed feelings about this. Part of me is cheering, because I admire and applaud his no-pressure style. On the other hand, it is porn. I love cumshots—they're fun to watch, and they bring scenes to a tidy (or not so tidy) conclusion. It's probably more realistic that these men don't always pop, but I find myself wishing they would. Every guy in my fantasies climaxes every time.
Even to my untrained, inexpert eyes, there are problems with the way the bedroom's lit. The key and fill lights appear to be nearly equal in intensity, casting unnatural-looking multiple shadows. It doesn't help that additional ambient lighting comes from the recessed ceiling fixtures and bedside lamps. So the color temperature is uneven—the guys move in and out of orangish spots on the bed. The problem is not severe enough to ruin my enjoyment of the movie. It does give this production a less-than-polished appearance, however, and anyone who's seen more than a few dozen pornos might notice it. The lighting in the gym is better.
Themes: Gay, threeway, group, masturbation, oral, anal, deepthroating, rimming (strongly implied), interracial, kissing, foreplay, undressing, exhibitionism, voyeurism, weight lifting.
Condom use: Yes, always for anal sex. Often we get to see them going on or off, which meets my preferences.
Juice-o-meter: High.
Final analysis: Despite the middling technical qualities (could be better, could be worse), Willie Gets a Brand New Thing charms me from start to finish. The upbeat story and chemistry keep me juicy throughout. It's nice work from a newer studio; I recommend it for all of us who appreciate some romance with our hardcore gay porn.